How UCLAH's Skilled Nursing Staff Help Those in Home Hospice
They share some similarities, but there's a big difference between hospice and palliative care. This article summarizes the differences between them.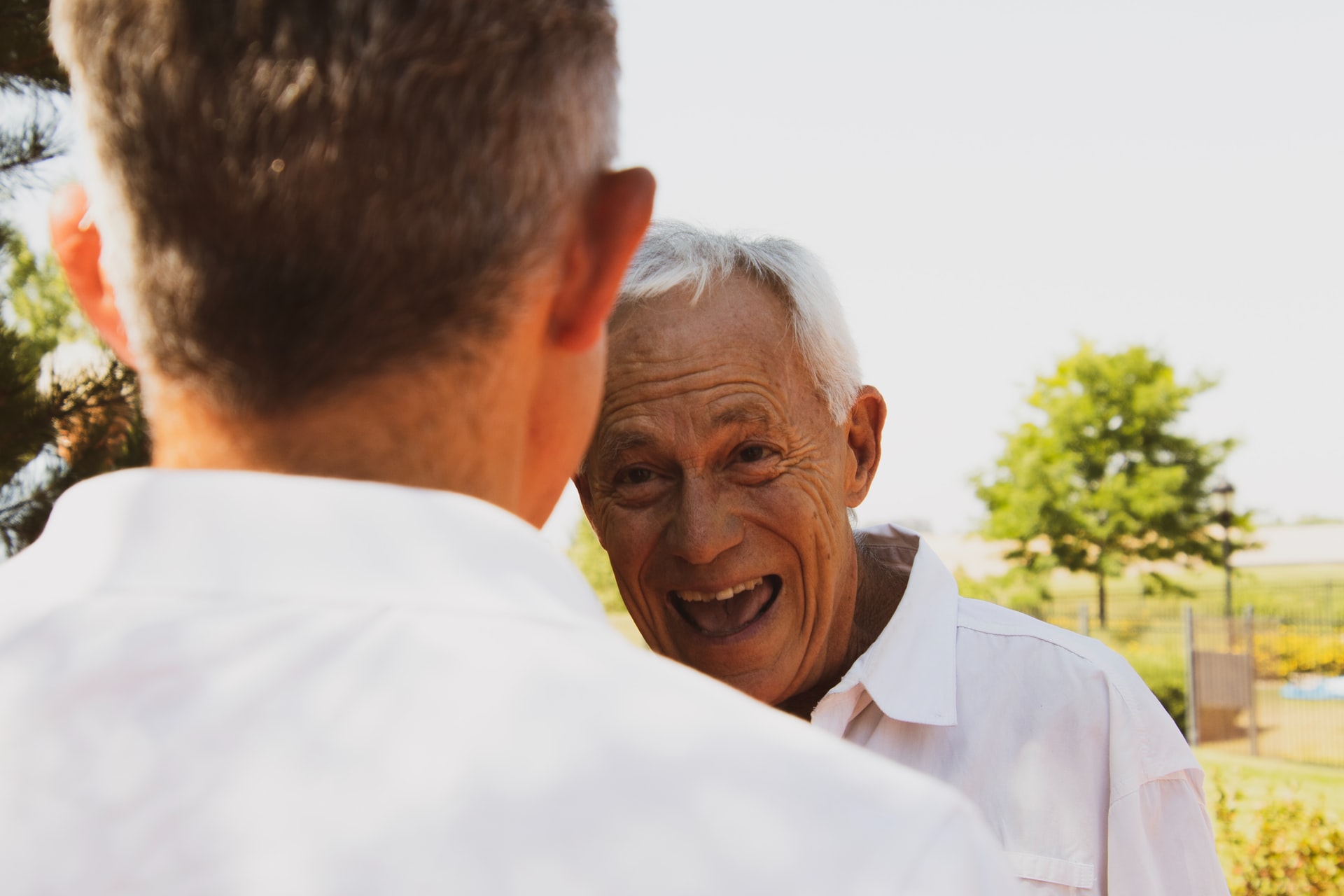 Palliative Care vs. Hospice … What's the Difference?
These two terms—palliative care vs. hospice—are sometimes confused. They have some similarities, of course: both focus on helping those suffering from serious illness, relieving their symptoms, and enhancing their comfort. Both feature teams of health care personnel working to assist patients and families: doctors, nurses, aides, social workers, counselors, and whoever else is needed to provide the best care. Both can be administered in a variety of settings: hospitals, assisted living facilities and nursing homes, and in the patient's home. Both have a strong focus on alleviating symptoms and pain and improving the patient's quality of life. But despite the occasional confusion, there's a lot of difference between hospice and palliative care.
The biggest difference concerns the goals of each kind of treatment. Palliative care uses curative treatments. In addition to improving quality of life, palliative care attempts to treat the underlying illness, hopefully so the patient reaches a point where less intensive medical intervention is necessary. Hospice care, however, begins only when curative treatment has stopped: the underlying condition cannot be fixed, and the patient has six months or less to live. All efforts treat only the symptoms of the patient's illness.
Still unsure about the difference? Read on to learn more.
What Is Palliative Care?
Patients at any stage of a serious illness can receive palliative care. It doesn't matter if the condition is a long-standing problem or a recent issue. Ideally, it will begin as soon as the serious illness is diagnosed; as with all medical treatments, early intervention is most likely to be successful. The primary goal of palliative care is to assist a patient through an illness. This is accomplished not just by treating the underlying illness, but by improving the patient's quality of life. This can be by managing pain, providing physiotherapy, treating weakness and fatigue, or addressing anxiety and depression—it's a holistic view of the patient.
Think of palliative care as a transition period. Hopefully, by the end of palliative care, the patient will need less intense medical intervention; maybe even the underlying illness is cured. Sometimes, however, despite the best efforts of the patient, family, and medical team, the illness does not respond to treatment. In that case, palliative care might transition to hospice care, which you'll read more about below.
Ideally, the patient will receive palliative care from the moment of her diagnosis and can continue even beyond treatment. For example, a patient's cancer might go into remission, but the patient can still receive assistance dealing with the side effects of her cancer treatment. As with hospice care, palliative care emphasizes improving the patient's quality of life, but unlike hospice care, palliative care patients will receive medication to treat the illness and extend life. This is not provided for patients in hospice care, who receive only medication to treat their symptoms.
Some private insurance plans offer help for palliative treatments. Medicare Part B and some state Medicaid programs provide coverage as well.
What Is Hospice Care?
A person suffering from a serious illness who is approaching the end of life may receive hospice care. When a physician establishes that a patient has six months or less to live, then hospice care becomes an option. The medical team will help the patient and her family understand that her illness is not responding to treatment. Every attempt to cure the illness is stopped, and all medical intervention is to help the patient feel comfortable. Treatment is focused on alleviating symptoms, trying to help the patient's final months of life be as comfortable as possible. Grief counseling is available for patients and families; social workers and spiritual leaders are often included in the medical team.
Like palliative care, hospice care has a strong emphasis on compassion: the medical team will work to improve the patient's quality of life. However, considering the difficulties that attend a loved one's death, there is also an emphasis on helping the patient's family manage their grief.
For the mental well-being of patient and family, hospice care at home is an excellent choice: for the comfort of the patient, and for assuaging the grief of the family, the comfort of the home is superior to the sterile, clinical environment of a hospital when receiving end-of-life care.
Hospice care workers are specially trained to address the needs of those in the final stage of life. The nurses, doctors, social workers, and counselors will work with the patient and her family to provide the support they need; spiritual advisors are often part of the team as well. Hospice care visits are scheduled regularly, and a member of the team will be available by phone for consultations at any time.
Insurance coverage for hospice care is extensive. Most private insurance plans cover hospice care, and Medicare and Medicaid will cover it as well.
Where Does Hospice Care Take Place?
Hospice care can happen at home, in hospitals, and in nursing homes and assisted living facilities. As you might expect, most people who need hospice care prefer to receive such services in the comfort of their own homes. Unfortunately, this often does not happen. A study conducted by the Dartmouth Atlas Project shows that though 80% of patients wish to avoid hospitalization during their final stage of life, more than half of them ended their lives in a hospital. This is due to a variety of factors: many patients and families simply don't understand their options, or they lack the information to make the best choice for themselves. Or they might not feel that the patient would receive adequate help with home-based hospice care.
This does not have to be the case. Expert, professional hospice care is available from organizations like Unique Care Los Angeles Hospice, and loved ones can end their days in the comfort of their own home.
Where Does Palliative Care Take Place?
The needs of terminally ill patients and their families present unique challenges that are not found in other fields of health care. They all need exceptional skill and training, but UCLAH's nurses have strong soft skills as well.
Critical thinking: Creating the patient's health care plan will demand a great deal of thoughtfulness and attention to detail. Additionally, they must be able to react swiftly during crises. When a difficult problem occurs with a patient, most likely it will be the her who will have to fix it. This demands clarity of thought even in times of turmoil.
Compassion: Terminal illness will affect each patient and family member differently. Some will rage, some will brood, some will weep uncontrollably, some will accept fate with evenness of feeling, even good cheer. No matter what strong emotions may be about, they must be able to connect with family and patients to provide the best possible care.
Communication: They are often the first health care provider a family member will turn to in a difficult situation, and she must be prepared to reassure exhausted people. She must also liaise with other hospice team members to ensure that the health care plan is being followed.
Caring for self: No medical professional is immune to burnout, but at least most medical fields carry a possibility of patient recovery. Not so in hospice. Treating terminally ill patients, not to mention compassionately engaging with enraged or teary-eyed family members, inevitably takes a toll on the mental and physical health of our nurses. If she's burned out or jaded, she cannot provide the best possible care, so theymust know how to take care of themselves.
Who Is Involved in Hospice Care?
A hospice care team includes many members each with an important role to play. They will work together and with the family to create a health care plan and implement it in the best possible way for the patient.
Physicians well versed in end-of-life care will assess the needs of the patient and will prescribe medicine and other interventions to minimize pain and discomfort. Hospice doctors communicate with the patient's previous doctors to get a complete medical history, allowing them to coordinate the best possible care. Knowing the patient's history will allow the physician to choose the specialists that will best improve the patient's quality of life. Furthermore, our concierge physicians are available for in-house visits to provide outstanding personal care.
The first point of contact, and a frequent visitor to patients' homes, is the hospice nurse. The lead nurse will do much of the legwork in setting up hospice care. The nurse will discuss with the family how hospice care and the various staff members will help them take care of their dying loved one. The nurse will work with the doctors and other health care workers to design a plan that will maximize the comfort of the patient.
After the initial setup, hospice nurses will assess the patient regularly, administering medicine at need and logging the progress of the illness. This is necessary to ensure that the standard of care changes with the changing condition of the patient.
After the health care plan is put into action, the most frequent visitor to the home will be the health aide. The aide will come to the patient's home several times a week to help with the patient's physical needs, such as bathing and moving about. Since aides have the most hands-on time with patients, they often develop strong bonds with their charges.
There is a variety of non-medical hospice staff. Helping the patient and family members sort through insurance, funeral, and benefits paperwork, the social worker is an indispensable part of the team. Nobody else knows more about how Medicare, Medicaid, and insurance might defray hospice costs. The social worker will also be knowledgeable about legal matters related to crafting wills and other directives of the patient.
It will come as no surprise that hospice care comes with ample emotional turmoil. A grief counselor can help the patient and the family weather the storms they are going through. After the patient is deceased, a counselor can provide grief support, helping the family adjust to a world without their loved one.
Supplementing the roles of the counselor and social worker are chaplains. Spiritual advisors are highly acquainted with the poignant needs of terminally ill people and their families. For religious families, spiritual advisors are an important part of the hospice team. Spiritual advisors can help the patient find meaning in his or her life, help resolve any family disagreements, and help the family meet their loved one's end of life with hope and grace. And of course, a spiritual leader can perform the end-of-life rituals that are a necessary part of many faiths.
Lastly, but most importantly, comes the patient's family. Most of the day-to-day care of the dying patient will be attended to by the patient's family. The family should be prepared to help the patient eat, move about, and take medication. Aides will come by several times a week to help the family with more complicated tasks, and the nurse will assess the patient's needs at each visit and suggest any improvements that might be made. Usually, a member of the medical team is available by phone 24/7. Should they fail to find a solution to the problem over the phone, a nurse will visit the patient's family shortly to address the issue.
Who Is Involved in Palliative Care?
A palliative care team is similar to a hospice team: doctors, nurses, social workers, and counselors all working together to support patients and families. But since palliative care attempts to treat the underlying disease, the palliative medicine team will include nurses and doctors specializing in the illness that is affecting the patient.
Summary of the Difference between Hospice and Palliative Care
Here's a summary of palliative care vs. hospice care similarities and differences.
| | | |
| --- | --- | --- |
|   | Palliative | Hospice |
| Diagnosis? | Any serious disease | Any terminal disease |
| Timeframe? | Any time, the sooner the better | Last six months of life |
| Medical Team? | Specialist doctors and nurses, aides, social workers, counselors | Doctors, nurses, aides, social workers, counselors, religious leaders |
| Treatment? | Pain and curative treatment | Pain treatment only |
| Where? | Home, nursing homes, assisted living facilities, hospitals. | Home, nursing homes, assisted living facilities, hospitals. |
Both palliative and hospice care take a holistic view of the patient, trying to improve quality of life. However, palliative care treats the underlying condition in the hopes of extending the patient's life. It continues as long as it takes until the patient can transition to a different mode of treatment. Hospice care begins when the patient has six months of life or less left and the illness does not respond to treatment.
Both palliative care and hospice care take place in a variety of settings and use a roughly similar medical team. However, palliative care's continuing treatment of the underlying disease means that specialist doctors and nurses will be involved in the medical team.
If you or someone you know might need palliative or hospice care, please consult your health care provider. The words on this page are no match for the advice of a health care professional who knows your situation best.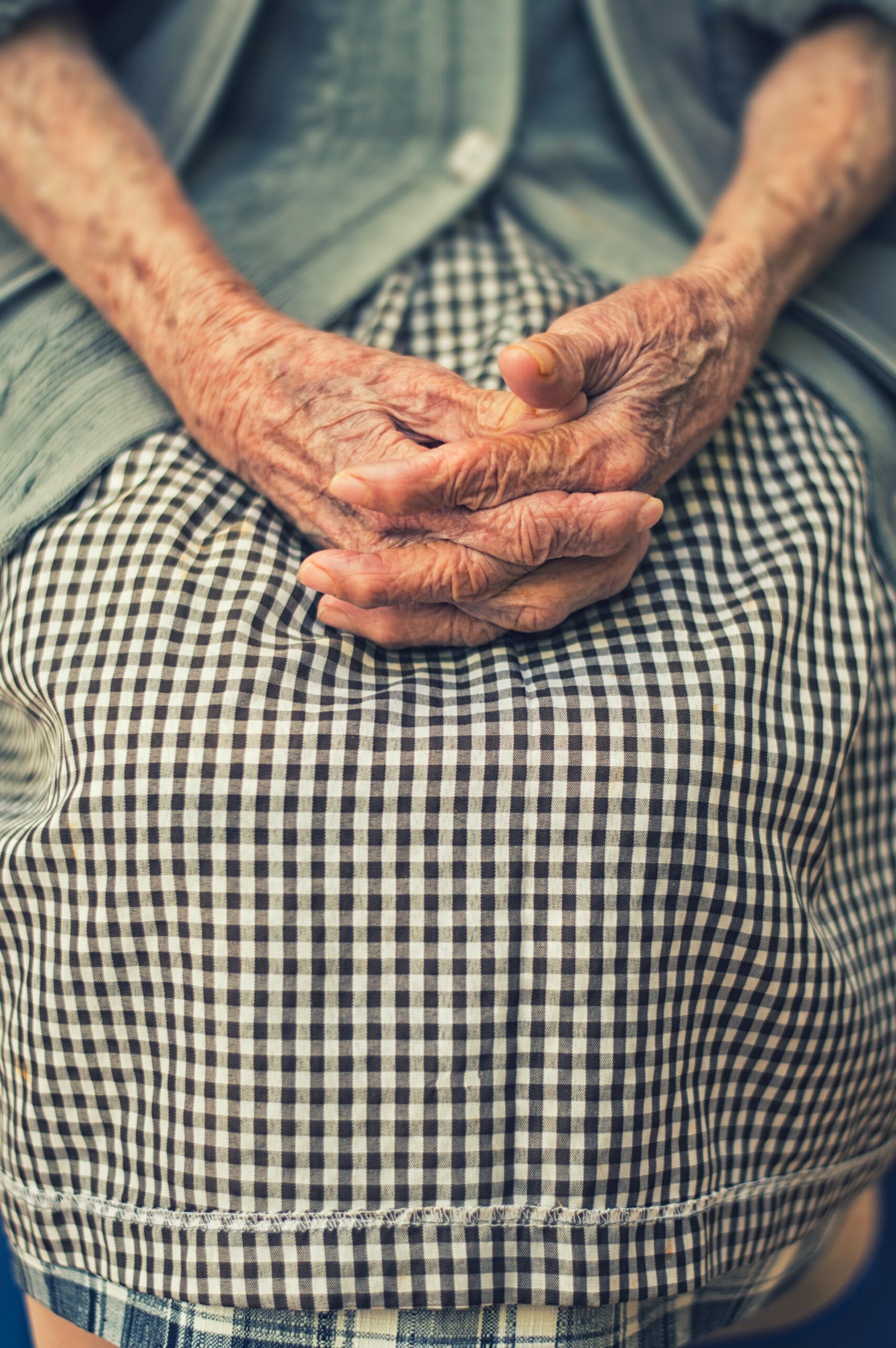 Unique Care Los Angeles Hospice