Occupational Therapy with UCLAH Helps Hospice Patients
What is occupational therapy? How do UCLAH's occupational therapists help hospice patients? How can it improve the quality of life for terminally ill people?
Occupational Therapy in Hospice Care
For some, occupational therapy (OT) brings to mind images of healthy adults trying to recover from injuries: a vehicle or workplace accident temporarily disables someone in the prime of life, and an occupational therapist helps that person back onto his feet, sometimes literally, so the person can resume work. But OT is not reserved for working adults only. It has a critical role to play in hospice care as well.
OT is sometimes confused with occupational medicine, which is a discipline devoted to the study and maintenance of workplace health. The "occupations" that hospice workers and patients are concerned with don't mean jobs or careers. Rather, they refer to meaningful life activities. Occupational therapists work with people of all ages, and their goal is not to help them return to work, but to help them perform the activities they find meaningful.
In hospice care, there is a push to include occupational therapies with the other treatments terminally ill patients receive. A growing body of research indicates that such treatments have a positive effect on the quality of life of people in the final stage of life. Unique Care Los Angeles Hospice believes that occupational assistance is a necessary part of hospice care, so it is one of the services we provide to our patients.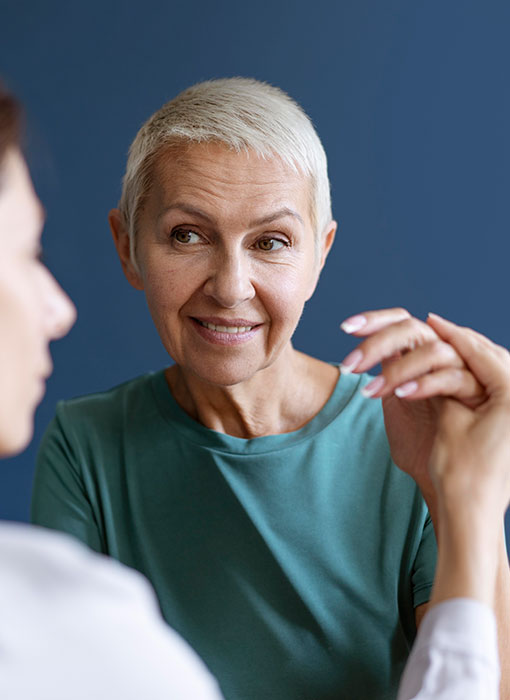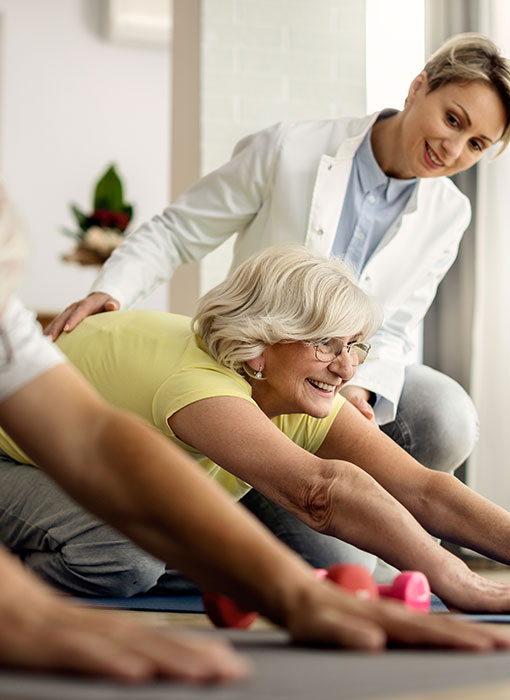 Occupational Compared with Physical
Physical therapy is sometimes mistaken for the occupational kind, but they are two separate, though complementary, disciplines.
Physical therapists
It are movement specialists whose efforts strengthen the gross motor control of patients.
Help patients move their bodies. They teach patients to walk safely and efficiently, reposition themselves when sitting or reclining, and maintain their strength and endurance as much as possible.
Assign exercises and activities to patients to help them reduce pain, lessen the occurrence of pressure ulcers (bed sores), and ease chewing and swallowing.
In contrast, occupational therapists
Focus more on helping patients maintain their fine motor abilities.
Help patients engage in meaningful life activities, such as washing and dressing, using utensils and drinking vessels, and participating in other activities requiring dexterity.
Help patients feel in control and positive by allowing them to care for themselves and engage in activities they find pleasurable.
We at UCLAH believe that both kinds of therapy have a role in hospice care. Together, they have a great impact on our patients' lives.
The Role of the Occupational Therapist
The basic unit used when discussing OT is the activity of daily living (ADL). Before assigning any activities that might help the patient, our therapist must consult with the patient, the family, and other caregivers to identify the ADLs that will most improve the patient's quality of life. With a list of ADLs that the patient would like to do, the therapist can identify the barriers preventing the patient from performing those actions. He will then tailor his assistance to have the greatest possible impact on the life of the patient.
The therapist will also educate other caregivers about the role and benefit of OT. The family and our health aides can then assist the patient with her OT goals.
Our therapists are also knowledgeable about equipment that might help the patient participate in their ADLs. UCLAH can provide specialized tools to patients who will benefit from them.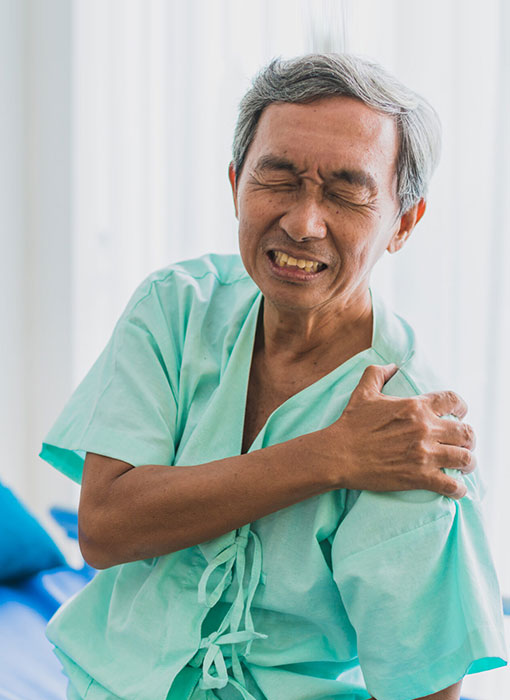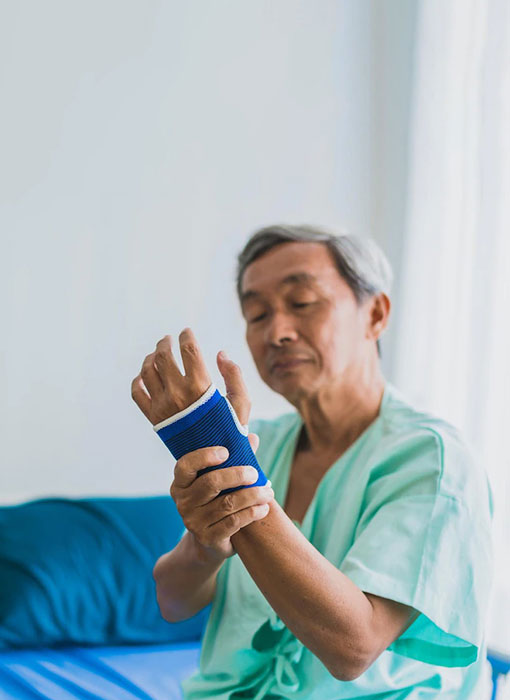 There are many areas of life in which OT can help the patient. Think of all the complicated things we do every day with our fingers. So many tasks become impossible if a terminal illness takes away the motor functions of the fingers, but with intervention, the patient can maintain her autonomy, greatly improving her sense of self-worth and reducing the burden on caregivers. The following are only a few ways that therapy might help with.
Dressing: clothes with tiny buttons and zippers can be difficult for terminally ill people, but simpler clothing, along with an understanding of body mechanics and energy conservation, can minimize exertion and pain while dressing.
Bathing: the addition of grab bars, suction-footed seats, and lightweight, detachable shower heads can make bathing and showering much easier for both the patient and the caregivers.
Eating and drinking: if the patient struggles with swallowing, the therapist can work within a speech therapy plan to make beneficial alterations for mealtime. Large-handled utensils and ribbed cups can help patients who struggle with grasping objects.
Leisure: the therapist can facilitate ways for the patient to participate in leisure activities. For example, large playing cards are easier to handle than a standard-sized deck, and patients might find e-books easier to operate than thumbing through the narrow pages of paper books.
In all activities, our therapists counsel the patient on how to maintain energy levels and avoid pain and exhaustion. With occupational therapy in their disposal, patients at the end of life can still participate in enriching social and mental activities.
Our occupational therapists work in conjunction with our physical therapists, speech therapists, and other health care workers to address the common concerns of hospice care. Together, they can alleviate pain and other symptoms, lessen stress, encourage relaxation, boost mental functions, and support social involvement. In our holistic, client-centered view of hospice care, OT is an important link in the chain.
Participating in meaningful activities and routines will boost the patient's well-being and autonomy. Being able to perform basic self-care such as bathing, dressing, and eating gives patients a feeling of self-reliance and autonomy. This reduces the burden on family caregivers.
Participation in leisure and social activities will improve the moods of both the patient and her family, provide distractions from pain and other symptoms, and lessen feelings of social isolation. Specialized equipment can ensure that patients participate in their favorite activities even as their illness progresses.
The occupational therapists working at UCLAH know how important it is for patients to be able to do the things they love. "Quality of life" means helping patients do these things through expert, compassionate care.