What are the hospice eligibility criteria (2022) in the USA? Our hospice eligibility checklist tells you what you need to know in qualifying for hospice.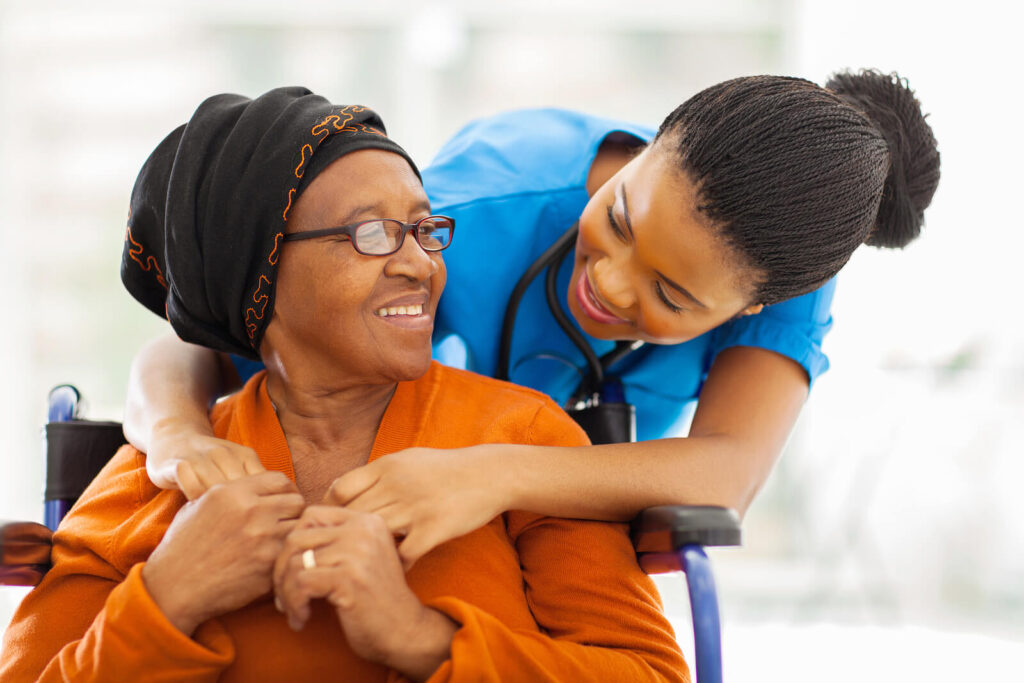 Hospice Eligibility Criteria (2022) and Checklist
When a person is grievously sick, he or his family will likely contemplate hospice care. Unfortunately, "being sick" is not sufficient to qualify for Medicare- or Medicaid-funded care. The Centers for Medicare & Medicaid determine hospice eligibility criteria: 2022's edition has not changed much from previous years, but it can be difficult for readers outside medical professions to understand it. The information on their website is a little complicated and esoteric, so we created a simplified hospice eligibility checklist to help people see for themselves whether they or a loved one might qualify for hospice.
The Checklist
To receive hospice benefits, there are only a few broad criteria that a patient must meet.
The patient must be covered by Medicare Part A, Medicaid, or have suitable private insurance coverage. Requirements differ; broadly, Medicare is available for citizens 65 or older.
The patient must have six months or less to live. This must be certified by two physicians—usually, the patient's regular doctor and the hospice service's attending doctor provide this certification.
The patient and her family must accept that no attempt will be made to treat the patient's illness. The patient will have to sign a form indicating that she chooses hospice treatment.
Meeting these few requirements, almost all of a person's hospice costs will be covered by Medicare or another plan, even in a home hospice. But what if the patient does not actually need help? A person might be diagnosed with a terminal illness, but that alone doesn't mean she will need end-of-life care right away. She might still be perfectly mobile and compos mentis, not requiring dedicated health care professionals to look after her.
For that reason, there are several other matters that doctors and potential hospice providers will consider before assigning hospice care. Hospice resources are stretched thin in some parts of the country; there's no sense in dedicating hospice health care to people who will not benefit from it. Of course, the doctor will monitor the terminally ill patient closely, ready to prescribe hospice care whenever the patient might need it.
Here are some of the other hospice eligibility criteria, 2022 edition. Doctors will answer these questions for each patient when deciding if hospice care will benefit the patient.
Has the patient been hospitalized frequently in the recent past? If so, hospice care might reduce the need to make difficult hospital trips.
Is she progressively losing weight? This indicates a rapidly progressing illness, and the patient will likely need comfort care soon.
Is she weak or fatigued? If so, she will need help with self-care and might be likely to fall.
Have her cognitive abilities declined?
Does she struggle with acts of daily living? Hospice occupational therapists help with these.
Does she suffer from recurring infections? These demand care from nurses and doctors familiar with the needs of the terminally ill.
How is her skin? Thinning of the skin, concurrent with age and disease, makes wounds and pressure ulcers likely.
These are general considerations; any elderly person with a terminal illness might suffer from one or more of these life-limiting problems, and the answers to the above questions will determine the extent of hospice care that a person might receive.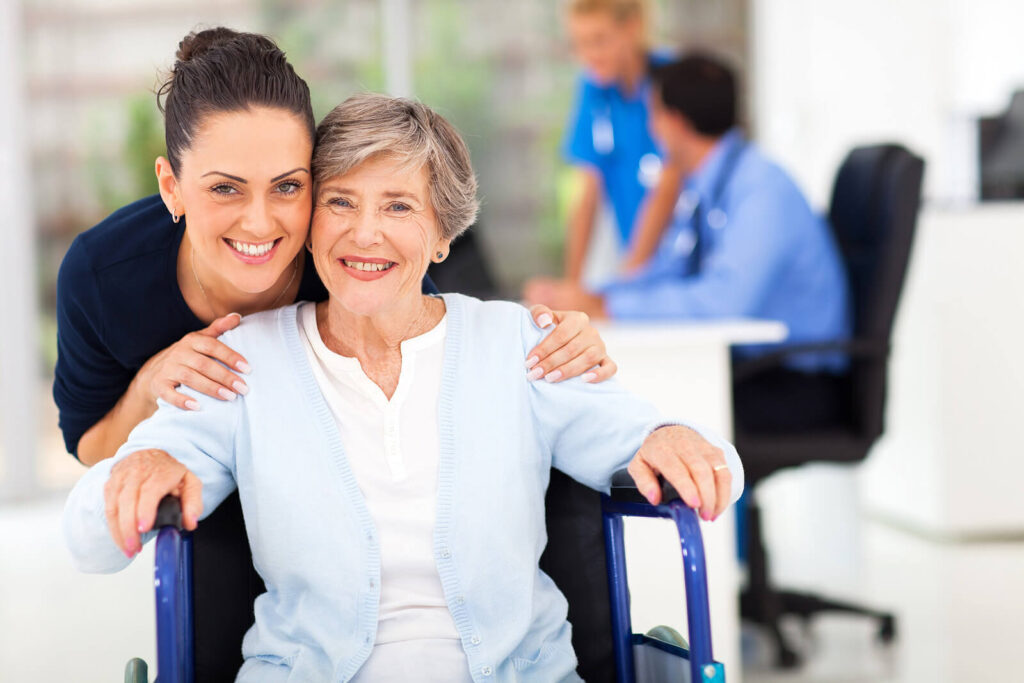 Specific Conditions
In addition to the general checklist above, the patient's condition suggests to physicians what other issues might affect a patient's life, implying a need for hospice care.
Cancer: if the patient's condition declines despite therapy, or if the cancer continues to spread, then it might be time to stop treatment and sign up for hospice. Cancer treatments can be debilitating, and providing treatment that provides no benefit is needless and cruel.
AIDS: high viral loads, low white blood cell counts, and frequent opportunistic infections propose that the patient is losing her ability to manage AIDS. External symptoms such as weight loss and weakness imply that the syndrome is progressing.
Stroke: loss of function, as sometimes happens with elderly stroke patients, can make it difficult to walk or perform manual tasks. Consuming adequate nutrition and fluids might become hard as well. Such patients will benefit from the physical, occupational, and speech therapists employed by hospice services.
Congestive heart failure: if the patient suffers from chest pain, dyspnea, irregular heart rhythms, and does not respond well to heart medications, he is a likely candidate for hospice care. Skilled hospice care can obviate the need to make frequent doctor or ER visits to address heart complaints.
COPD: poor physical endurance, chest tightness, and needing inhalers and other breathing treatments indicate worsening COPD. Hospice respiratory therapists can help such patients live in comfort.
Dementia, especially combined with physical conditions, makes it very difficult to care for a person without professional help. Severe dementia is indicated by an inability to sit upright, walk without assistance, speak more than a few words a day, and maintain continence.
Liver disease: wasting muscles, weakness, malnutrition, peritonitis, and much else suggest liver failure. Hospice care helps the patient maintain as much function as possible during her decline.
Neurological impairments, such as Parkinson's disease and multiple sclerosis, affect motor, mental, and sensory functions.
Renal disease: a low platelet count and an excess of toxins in the blood suggest a failure of the kidneys. External symptoms include excessive itchiness, nausea, and anorexia. Particularly if the patient refuses dialysis, the illness will progress swiftly, but hospice will keep the patient comfortable.
Every patient is different, and there are no one-size-fits-all solutions when determining hospice care. By using checklists like the ones above, doctors can determine the best ways to help patients and get them the professional care they need. Patients with comorbidities—more than one serious condition—are likely to receive especially close attention from the assessing physician.
Another tool that physicians use to determine a patient's suitability for hospice is the Palliative Performance Scale. The PPS assesses a patient's ability to walk, activity level, self-care performance, fluid intake, and consciousness, and assigns a score from 0–100%. Any patient with a score below 70% might qualify for hospice, depending on her specific condition—and as always, she must be unlikely to survive more than six months. The PPS stays in use even after a patient is admitted to hospice, as frequent reevaluation of the patient's capabilities is an important part of providing suitable care.
Get in Touch to Learn More
Even with all hospice eligibility checklists and other tools one can find dozens of online, it can be difficult for a person to tell if he or a loved one qualifies for hospice. That sort of assessment can only be done by a trained physician, and online resources are no substitute for medical expertise. If you think someone you love is eligible for hospice care—or if you aren't sure—contact us and tell us your concerns. We can answer your questions and schedule a consultation. The physicians and nurses on staff at UCLAH are experts in helping terminally ill patients, and it would be our pleasure to help you make the difficult questions about hospice care.